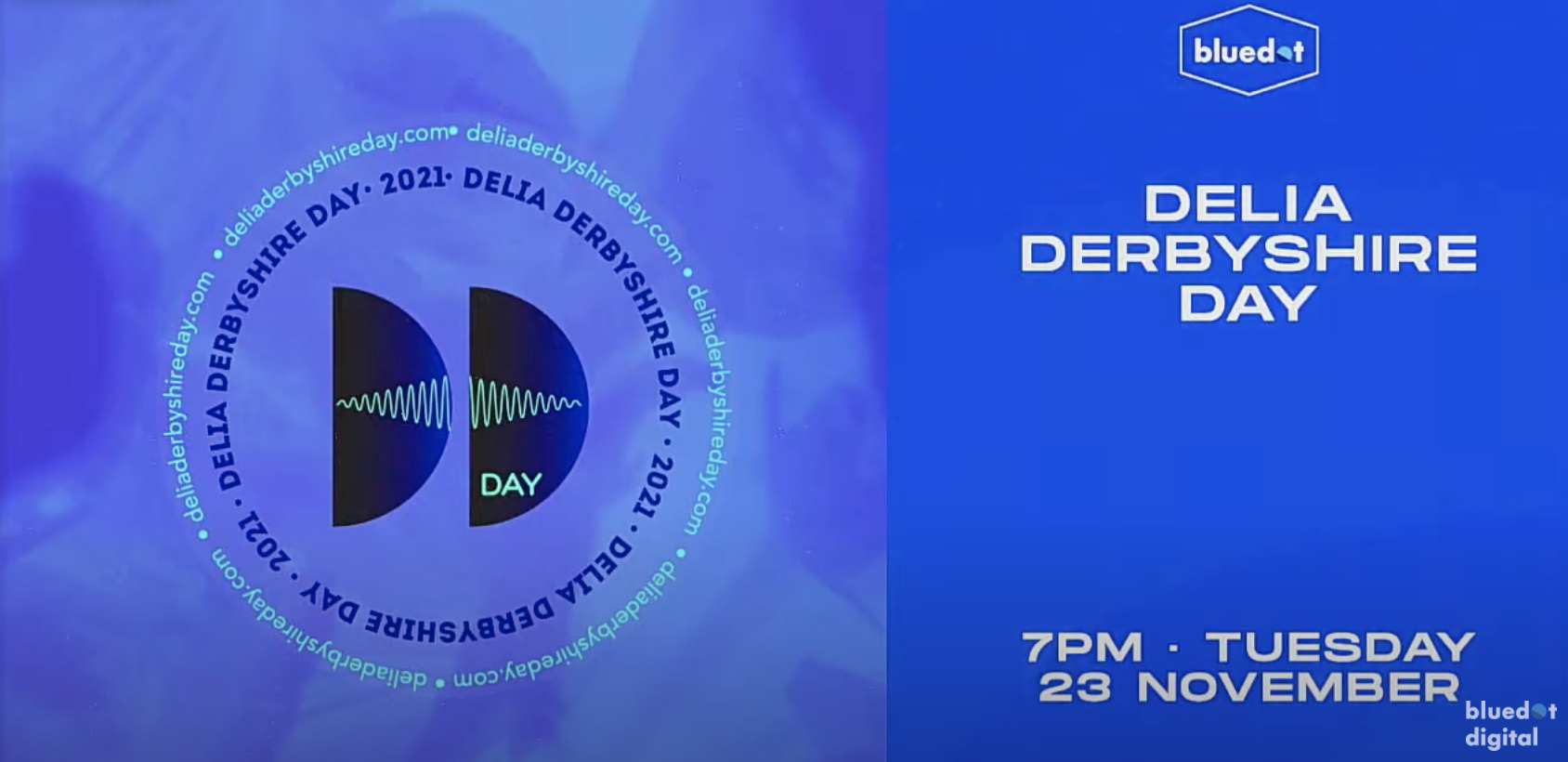 In case you don't know already, Delia Derbyshire Day is an electronic music charity I instigated a few years ago and manage.
DD Day is also now a fixed day in the cultural calendar. Every 23 November, there is online, social media and radio/press activity honouring the late great electronic music pioneer Delia Derbyshire, whose best known work has to be her iconic realisation of the original Dr Who theme while she worked at the BBC in 1963. Delia's non BBC archive collection arrived in Manchester, UK at about the same time I did and I felt we needed to make a fuss of this gem of electronic music heritage. 
Most years on or around DD Day we tend to put on a live event but this year, given the circumstances, we decided to play it safe and focus on online activity. Then the fine folk at bluedot festival (of Music, Art and Science at Jodrell Bank, Cheshire) offered to support a DD Day 2021 live stream event.
So, we broadcasted from the International Anthony Burgess Foundation in Manchester for an hour or so. Presented by David Butler (chair of trustees for DD Day) and myself, we premiered the 2 new collaborative art works created this year by our 4 commissioned artists alongside chatting to the artists about their new work. It was also the premiere of a video by Andrea Pazos, set to a track by David Butler of Delia's archive material with the voice of inimitable British actor Matt Berry.
I wrote a script for the event for the live stream production company and probably shouldn't have had it in front of me as I looked at it far more than I needed to! But hey well, it was live and with an audience of 2K or more and we did a good enough job. It was fun to honour Delia and the talented hardworking artists we worked with this year in yet another new format for me. 
Click here to visit Delia Derbyshire Day website to find out more about this work 
Join me on my sonic adventures with occassional news