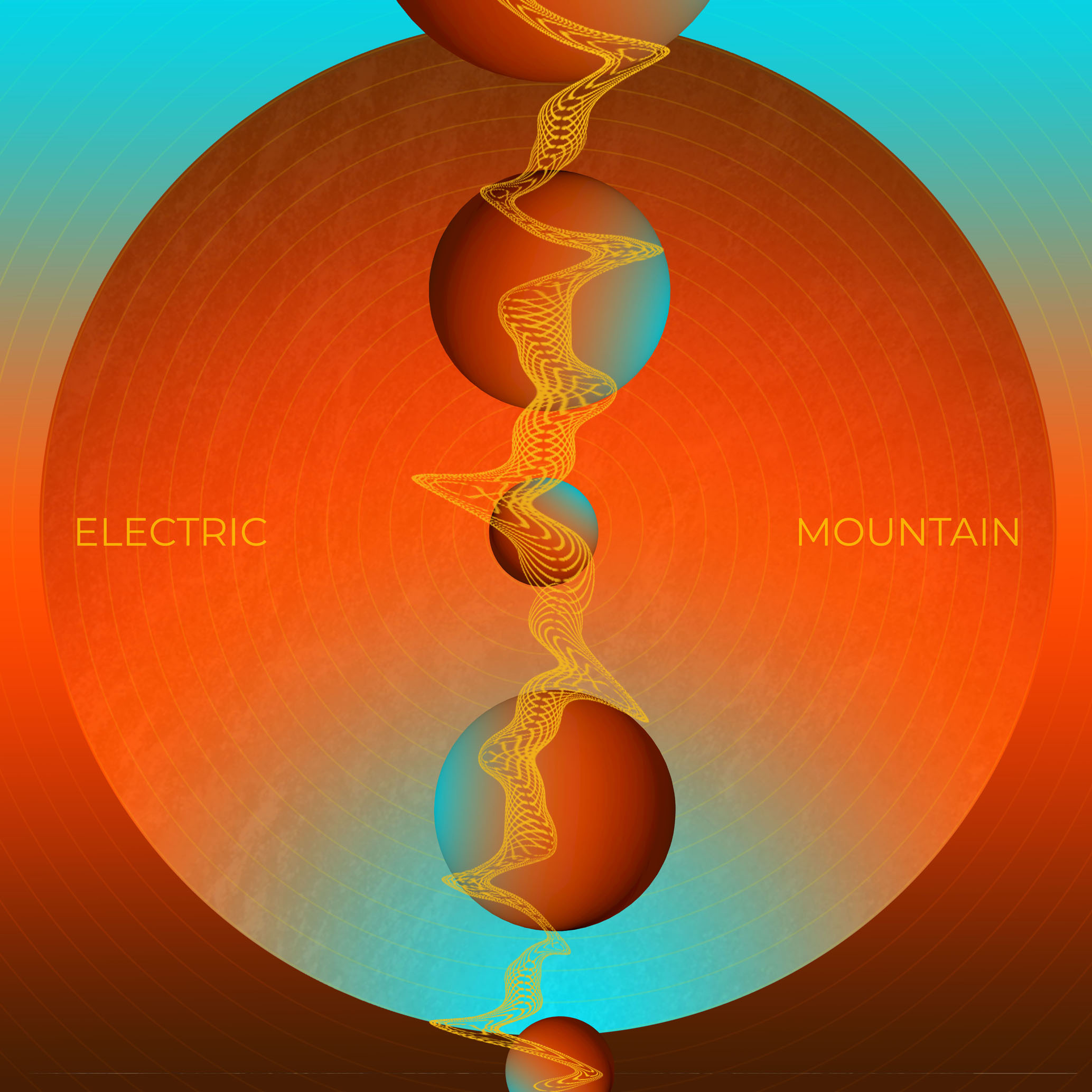 I offer up my fourth album "Electric Mountain" 
Digital, digipak CD & special edition bamboo USB
Includes 2 delicious binaural (360 degree headphone) mixes and more on the special edition bamboo USB.
SCROLL TO LISTEN, VISIT MY SHOP TO BUY
Also available on Spotify, itunes etc – search Electric Mountain/Caro C
"Very interesting music. Love the inventiveness of the sound palette and processing"
– Nainita Desai, award-winning film composer including Netflix hit "An American Murder"
"So wonderful, what a magical record!"
Hannah Peel, composer/musician
"I love the sound worlds. I just love your swoops and shimmerings - fabulous"
– Jo Langton, BBC Radio 3 technical producer and music researcher
"Like being in a glass harmonica"
Don Paterson, poet/author
"Electric Mountain" album info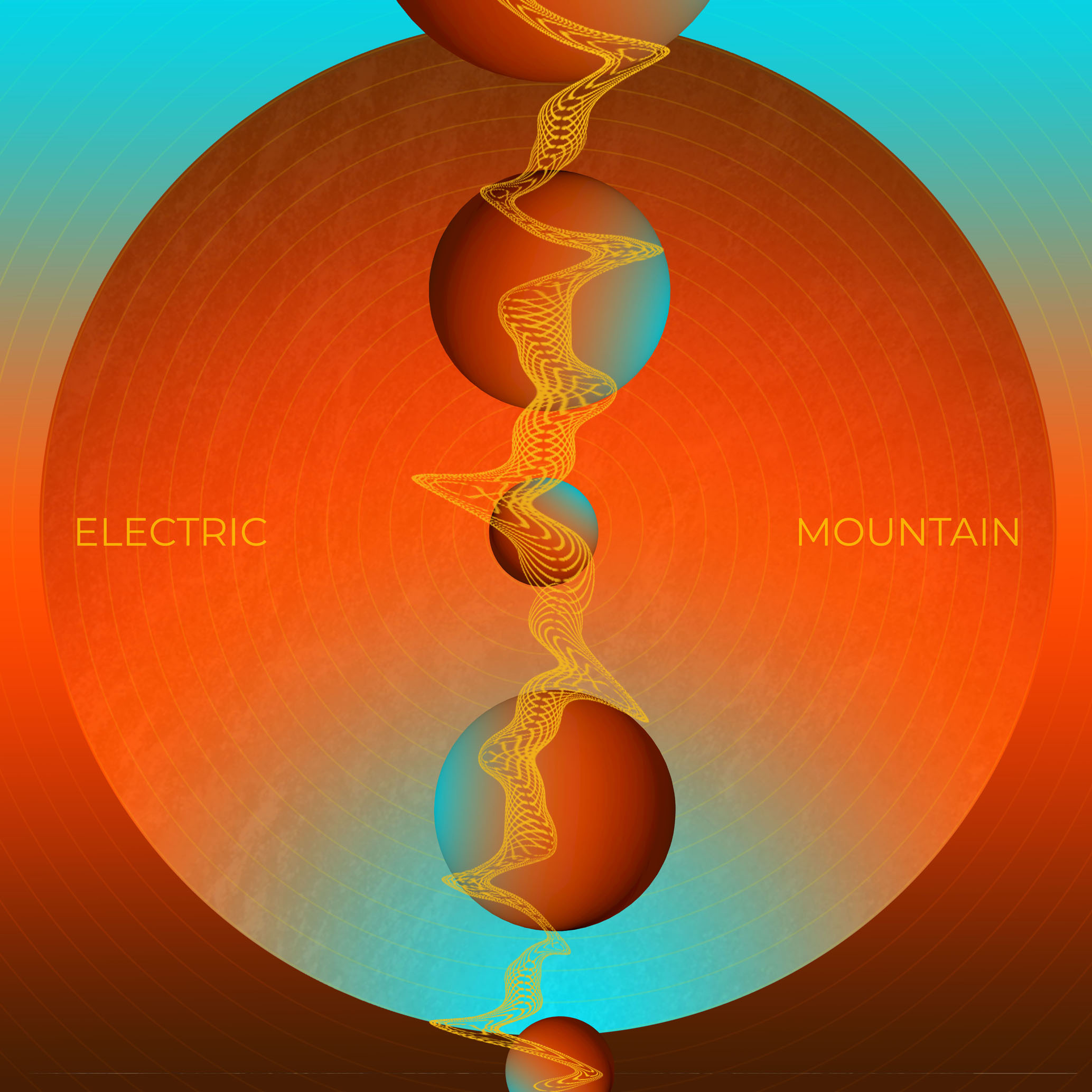 "I'm falling in love with the possibilities of electronic sound. All over again."
The sound palette for the fourth album by this "sonic enchantress" (Max Reinhardt, Radio 3) includes piano, voice, found sounds, a Covid adapted choir, software instruments and a sampled lithophone – like a xylophone but made of slate – real rock music! Covid took this lass from the mountains, but you can't take the mountains out the Caro!
Cooped up like many in 2020, the laptop became my orchestra and recording studio, the sound weaving my creative sanctuary. The array of found sounds (eg. jangling oven shelves, a ping pong ball, a giant water bottle drum, climbing gear) stroke the balance between the adventurous and the familiar (you cannot beat an 808 kick drum at times). I may be a solo artist but "Electric Mountain" is a rich collective endeavour, even in these more isolated times.
There's some developed versions of recent commissions including two dance productions, a film soundtrack and a sonic response to Hayling Island. In her signature "one-woman electronic avalanche" style (BBC Introducing), "Electric Mountain" spans from lush ambient works to stomping triumphant tracks.
I'm aware of the crazy wonderful state of the world. At the same time, I choose to be ultimately in joy so a lot of the "Electric Mountain" tracks have been described as "triumphant." I get accused of creating 3D sound with stereo and I feel like I'm touching that immersive sound world that the listener can step into and be nourished by. I'm calling it sensual electronica. It's otherwordly but rooted in this Earth and our human experience."
I'm going back to my electronica roots here after 20 years of honing my musical craft. Bringing in sound design and adventurous song structures, "Electric Mountain" is intended as nourishment for the head, heart and haunches. With its sweeping synth pads, swooping synthetic melodies and intimate vocals anchored in deep yet ultimately triumphant beats, it oozes the influences of my experimental electronica lineage, with nods to Aphex Twin, Autechre and Bjork.
"Electric Mountain" was supported by Help Musicians UK's Do It Differently Fund
Credits
Agents of Change features voices of Bury College students and Callum Hogg plus Howard Jacobs on talking drum/gangan and omele meta/emele meta. 
Fierce Love choir: Carol Donaldson, Rose Niland, Christine Johnson, Janet Wolstenholme, Julie Wolstenholme, Gemma Weightman, Mandy Wigby, Aidan Jolly, Mark Corrin and Luisa Maraffino with siren sound by Mandy Wigby and wild "eee" vocal by Aidan Jolly. Shimmering Gear low hum by Mags Lowe.
All tracks composed, recorded, produced and mixed by Caro C on a laptop except piano recorded by Janet Wolstenholme and Mandy Wigby tape op/sounding board for most of the vocals. Mandy Wigby also co-exec producer. Album artwork by Andrea Pazos, also inspired by Mountain lino print by Louis Bailey. 
Videos – Maria Ruban
Further credits and acknowledgements
I am a solo artist but my work is always a rich collective endeavour. Huge thanks to everyone who involved and massive gratitude for being able to do my thing!
Help Musicians UK's Do It Differently Fund for supporting this production; Electric Mountain hydropower station in Llanberis for letting me use the name; Jared Kitchen for title Infinite Variables of Transmission; Madelon Hooyakaas for kind permission to re-work soundtrack for her film "In the Footsteps of Li-Yuan Chia and Delia Derbyshire" into Infinite Variables of Transmission; Elisa Artesero for "Dreamers" show that spawned Dreamers For Elisa; Hamilton Projects for commissioning original version of Agents of Change; Company of Others for "Crackle.Dust" dance theatre show, the seed for Curveballs; Gail Bradbrook (XR) from whom I first heard the phrase fierce love and her blessing to use this phrase; Mish Green for commissioning me to make the original version of Nissology for their "Hayling Stories" project; Sailor Dave (KMC member) for inspiring me to make a beautiful track with climbing gear (Shimmering Gear); words for the first verse of Little Song re-created with kind permission of author Jasmin Lee Cori; Gemma Leighton for encouraging me to create a song for little Caroline and dreaming the "get ready to be magnificent" dream with me by her side; my marvellous herd, creative communities, comrades and supporters, you should know who you are but must mention my rock SL77, Harrie ("dare to be rare" is hers), Belle, Nat, Gemma, Mish, Anu, Anita for sterling support and creative fire stokers; mountain adventure companions of the KMC; Mags Lowe for vocal studio support; Mandy Wigby for solid album journey support; Emma Margetson and Guillaume Dujat for binaural mentoring; Phil France for his lovely U77; Maria Ruban for video making; Louis Bailey for gorgeous mountain lino print; Andrea Pazos for her delicious design and patience; the crazy flipping wonderful of it all that fuels my creativity and breaks my heart; Manda Scott for deeper connection to the elements and web of life; Kat Byles for expansive visioning with integrity; Heidi Hinda Chadwick for helping midwife the Electric Mountain vision; and you for supporting my music.
Join me on my sonic adventures!