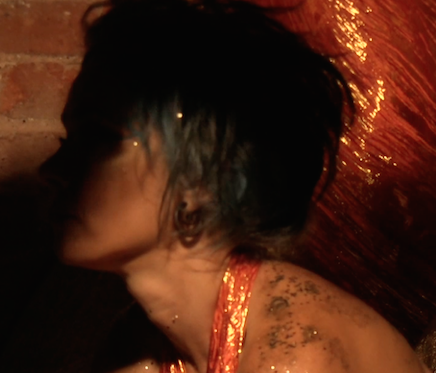 My new album "Electric Mountain" is coming together and now it is time to start growing the visual aspect of it. The visual aspect of an album is a most nourishing part for me – to flesh out the story and intent of the album with colour, texture and form. I usually have a strong vision that goes with the sound world.
And like most of the jobs involved in being a solo artist, this is mostly a collective endeavour. Thanks to being awarded funding by the Do It Differently Fund by Help Musicians UK back in December last year, I am able to enlist the services of some top pros to help me shine more brightly and tell the Electric Mountain story more fully. This is scary and brings out my timid shrinking violet. But it also brings out my playful pixie, the may as well manifest my fullest creative expression if I can!
Photography by Shirlaine Forrest
First up is the brilliant Shirlaine Forrest. I met Shirlaine whilst working on the Brighter Sound/Delia Derbyshire Day creative residency for younger artists in Jan 2020. I find her capturing of artists (and cats) stunning. She brings out the humanity in the artist, and has been so generous with my hermit crab to bring me from under my safe rock.
Filming by Maria Gabriella Ruban

Next up is the brilliant filmmaker Maria Gabriella. I met Maria whilst working on a lovely commission for Manchester Art Gallery with Madelon Hooykaas in May 2019. Maria documented the event and took care to get to know what I do, how I made the piece with ping pong balls bouncing on particular strings inside a baby grand piano.
Maria will help me produce some hopefully enchanting video snippets for when I start to share "Electric Mountain" later this year.
Costume by Alison Hamilton

Now we get to the really scary and excting bit! I saw Alison's costume work on a dance theatre show by Nataly Lebouleux last year. I loved how it was textural and fitted the dancer and narrative so perfectly. Also thanks to fellow creative friends and finding a bold creative vision thanks to the coaching work of Kat Byles, I was inspired to enlist Alison to create an outfit for me to step into the "Electric Mountain" sound-i-verse in its full fire and earthy glory.
So Alison has crafted an intricate and truly magical outfit for me that represents FIRE and EARTH, while my hair and nails will say air and water. The passion Alison has put into this project is humbling as it don't take much for me to feel like a Cinders that doesn't deserve to go the ball. Again, I have been supported and encouraged to go for it. Full outfit disclosure coming soon!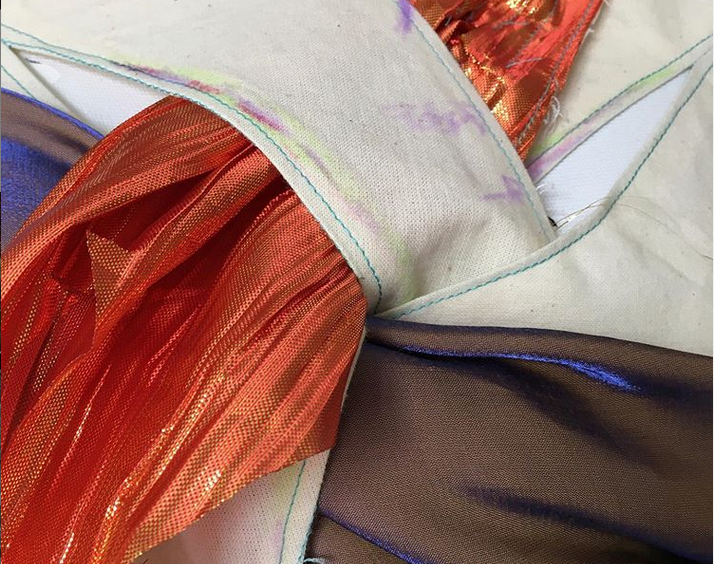 Make up by Nikki Armstrong

One of my longest standing creative collaborators and fave MCR DJ, Nikki Armstrong aka DJ Tukatz will sort me make up and also make me be bolder than I would alone. Nikki is a multi-talented creative being who has supported me along the way, doing make up for my second album "Til You're No Longer Blinkered" – a trusted ally for filling out the pixie spirit!

Visit Nikki's hairdressing instagram to check out her amazing work
Album cover art by Andrea Pazos

Another of my long standing creative collaborators Andrea Pazos is helping me create the album artwork. Still in progress, but Andrea has prepared some coloured backgrounds for us to project as part of the photo/filming so it links with the "Electric Mountain" album cover art.

Visit Andrea's website to check out her amazing work
A mountain of thanks to everyone who is part of this collective endeavour. I am so grateful to be able to do this, especially at this time, and will do my best to honour the depth and breadth of where we are at, with an ultimately triumphant trajectory <3
Join me on my social media streams to follow the "Electric Mountain" voyage of creativity!